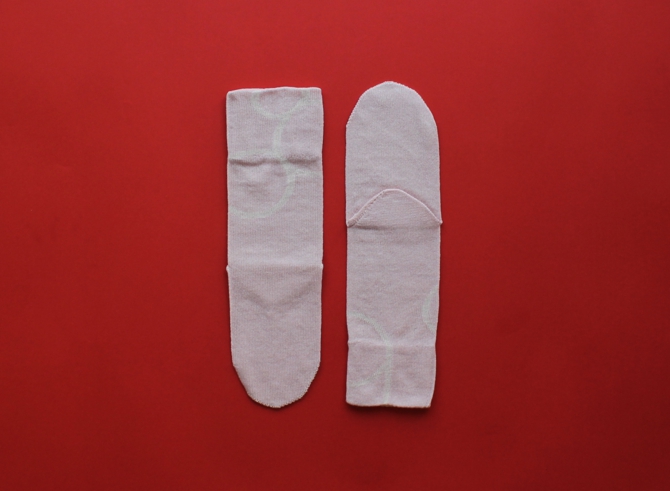 CONNECT:Pink 90% Beige 10%
838-72
Size:One size fits all
Material:Cotton , Linen , Ramie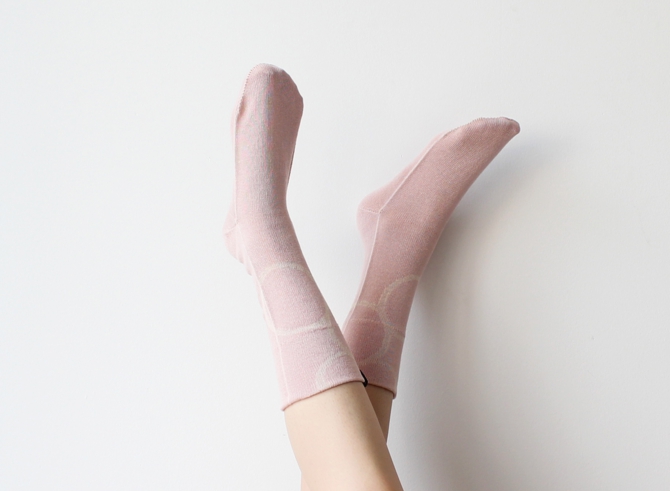 ■ Commitment to "Percent"
Smooth texture and air permeability.
Comfortable to wear, and not tight or get steamed.
Japan Quality, made in Japan's "Glove Town."
■ Whole garment
As a seamlessly-knit product, the whole garment boasts a comfort and fit
only found in non-sewn products.
■ Premium Airflow
While leaving a natural texture "Softness of cotton and water absorption"
and air permeability combining "hemp coolness and durability" is also perfect material.
■ Deodorant Feature
By natural organic deodorant feature, it is excellent in antibacterial and deodorant.
■ Three-dimensional structure fits the whole foot
Using techniques from glove making, the three-dimensional construction is just like a real human foot.
■ Made in Japan
Painstakingly crafted one at a time with Japan-made thread by artisans in Japan's
best-known traditional glove-making region with over 120 years of tradition,
Higashi-Kagawa, Kagawa Prefecture.
■ Important Care Notes
・Do not use detergents made with chlorine or hydrogen peroxide.
Place inside a washing net and wash using a mild detergent.
・The most appropriate washing temperature is around 30°C.
・Separate white items and colored items before washing.
・Avoid using in a tumble dryer, and restore to their original shape after washing and dry flat in the shade.
・Do not place close to fire.
・Different designs provide different feels, so the sizes have been adjusted accordingly.
・Each one of these products has been created manually by a skilled craftsman, so slight differences in design style
and finish will be apparent on all products.
・Stated product specifications may be changed without prior notice.