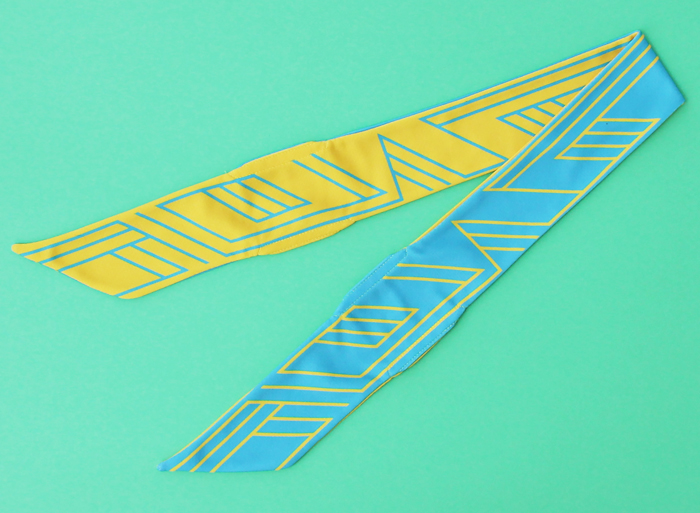 STRIPE : Bright blue 50% Yellow 50%
543-02
Size:95 × 6 cm
Material:Polyester 100%
Color:Bright blue&Yellow
Price:¥3,000-(tax excluded)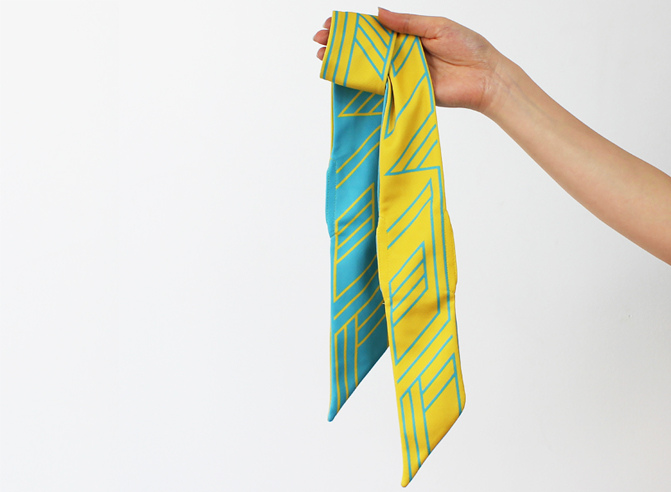 This reversible, two-tone scarf retains moisture
when soaked, providing a pleasant cooling effect,
and has been proven to block 98% of UV rays,
giving it a sun protection rating of UPF50+.
Convenient loopholes keep the scarf in place
without having to be tied, and allow you to
experiment with different styles.
This versatile piece can also be used as a head
band or wrist-cover.
■ Important Care Notes
・Please do not use these products for anything other than their intended purpose.
・Material can cause irritation to the skin of some people. If you notice any abnormalities please cause of use the products and consult your doctor.
・Please take care when washing as colors may run.
・Please do not use fabric softener or chlorine bleach.
・Please avoid using tumble dryers.
・Please wash gently by hand.
・Doe to the nature of the material, products may shrink slightly after washing.
・Please do not iron.
・Please return products to their original shape directly after washing and dry in the shade.
・When using for the first time, please wet and wring a number of times.