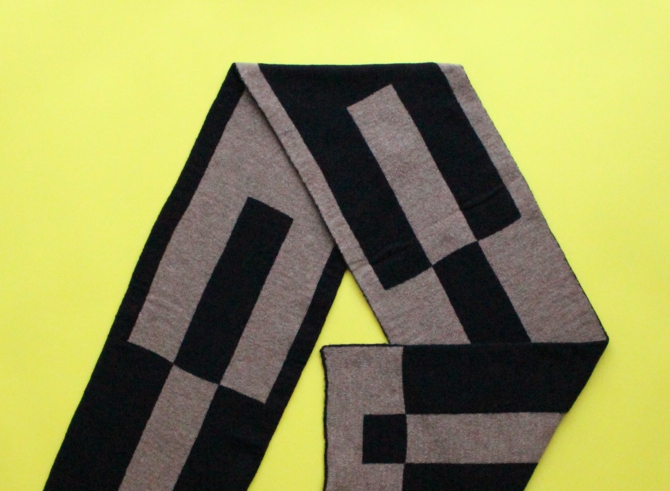 BLOCK:Brown 50% Black 50%
836-38
Size:1900×230
Material:Acrylic, nylon, polyurethane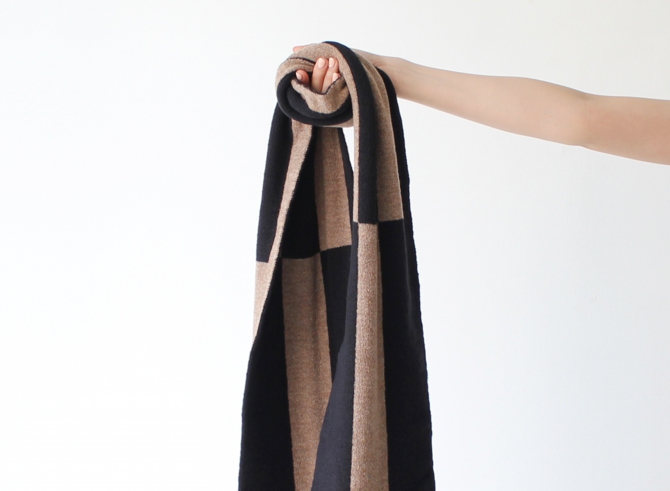 ■ Commitment to "Percent"
Soft texture and perfect warmth. Comfortable to wear, and not tight or stiff.
Japan Quality, made in Japan's "Glove Town."
■ Reversible
Reversible scarf
■ Whole garment
As a seamlessly-knit product, the whole garment boasts a comfort and fit
only found in non-sewn products.
■ Premium fluffy
The fluff is short, so the fibers stand up nicely helping to maintain its fluffiness.
The material is lightweight, soft, and warm.
■ Self-heating feature
Herbal components (chamomile extract) and capsacin (from peppers) give a warm feel.
■ Made in Japan
Painstakingly crafted one at a time with Japan-made thread by artisans in Japan's
best-known traditional glove-making region with over 120 years of tradition,
Higashi-Kagawa, Kagawa Prefecture.
■ Important Care Notes
・Do not use detergents made with chlorine or hydrogen peroxide.
Place inside a washing net and wash using a mild detergent.
・The most appropriate washing temperature is around 30°C.
・Separate white items and colored items before washing.
・Avoid using in a tumble dryer, and restore to their original shape after washing and dry flat in the shade.
・Do not place close to fire.
・Different designs provide different feels, so the sizes have been adjusted accordingly.
・Each one of these products has been created manually by a skilled craftsman, so slight differences in design style
and finish will be apparent on all products.
・Stated product specifications may be changed without prior notice.