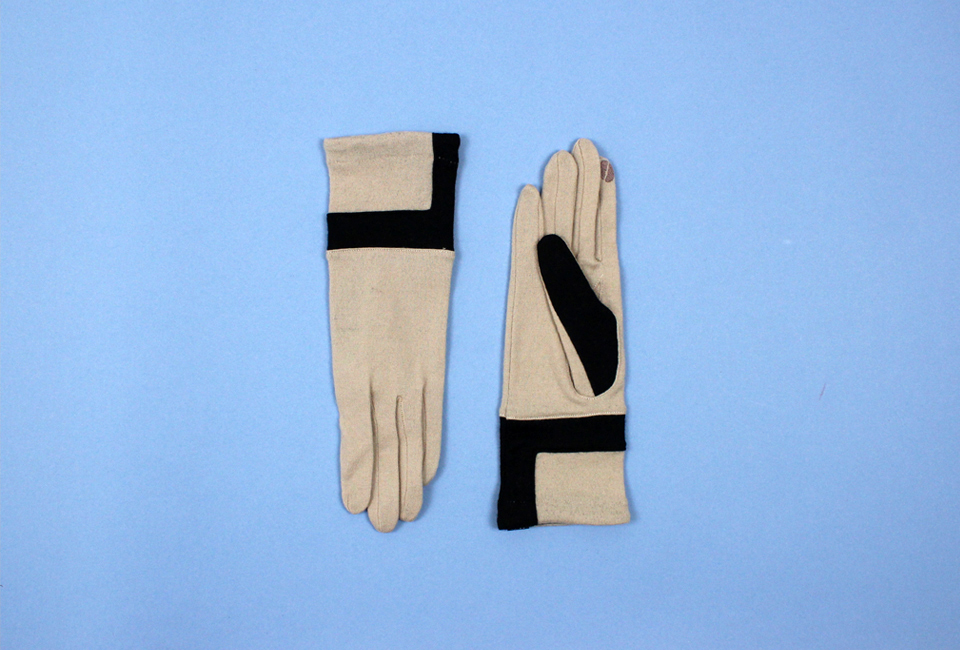 LINE:Beige 90% Black 10%
239-06
Size: Free (for women)
Material: 100% wool
Color: Beige & Black
Remarks: Touch panel compatible (thumb, index finger)
Price: ¥ 5,000- (tax excluded)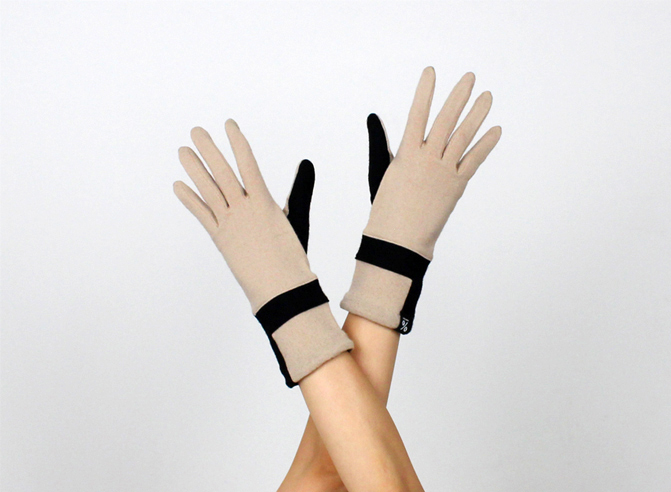 ■Commitment to "Percent"
Soft texture and perfect warmth.
Comfortable to wear, and not tight or stiff.
■Touch-panel support
Conductive thread used in the thumb and index finger
enables the use of devices such as smartphones and tablets.
■ Important Care Notes
・Do not use detergents made with chlorine or hydrogen peroxide. Wash gently by hand using a

mild detergent.
・Wring lightly to remove excess water, and dry flat in the shade.
・Compared to using your bare fingers, the response of touchscreen operations will not be

better by using this product.
・Touchscreen operations may be unresponsive for certain people or touchscreen devices;

therefore, we recommend
trying out this product to test the response on your smartphone, or other similar device,

before making your purchase.
・Your device may not respond very well if there is a protective film attached to the screen.
・Please wear this product by placing your fingers right up to the fingertips. If a gap is

left at the
fingertips, your device may show a sluggish response.
・Hold your device in one hand and use the touchscreen with the other hand.
Your device may be unresponsive if it is used by placing it on top of a desk.
・We provide no guarantees whatsoever with regard to any damages caused to your device or
internal data when using this product.
・This product is capable of conducting electricity; please do not use it when doing any kind

of electrical work.
・Different designs provide different feels, so the sizes have been adjusted accordingly.
・Each one of these products has been created manually by a skilled craftsman, so slight

differences in design style
and finish will be apparent on all products.
・Stated product specifications may be changed without prior notice.