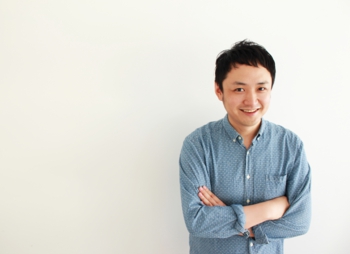 Creative director・Designer
Satoshi Umeno
UMENODESIGN INC.
After studying architecture and engaging in urban development, worked for a furniture manufacturer. Afterwards, established
UMENODESIGN in 2003. Worked in a variety of fields such as interior, fashion, web and graphic packaging while producing various
corporations and traditional handicrafts having product design at its core.
Selected as one of the seven young designers to represent Japan "Ministry of Economy, Trade and Industry JAPAN DESIGN+".
Afterwards, the only Asian to be selected among the top 10 designers in the world and participated in the "LIGHT YOUR HEART" project
by Italian company LEUCOS. The works of UMENODESIGN are displayed not only in Japan but in exhibitions all over the world,
mainly in Europe and America, and sold worldwide.
In addition, launched "hint" as part of its market expansion business and as such conducts management of business right through to product
distribution. Currently, continues to provide designs to various corporations in a variety of genre based in Tokyo.
Winner of Good Design Award, IF Design Award, German Design Award, etc.